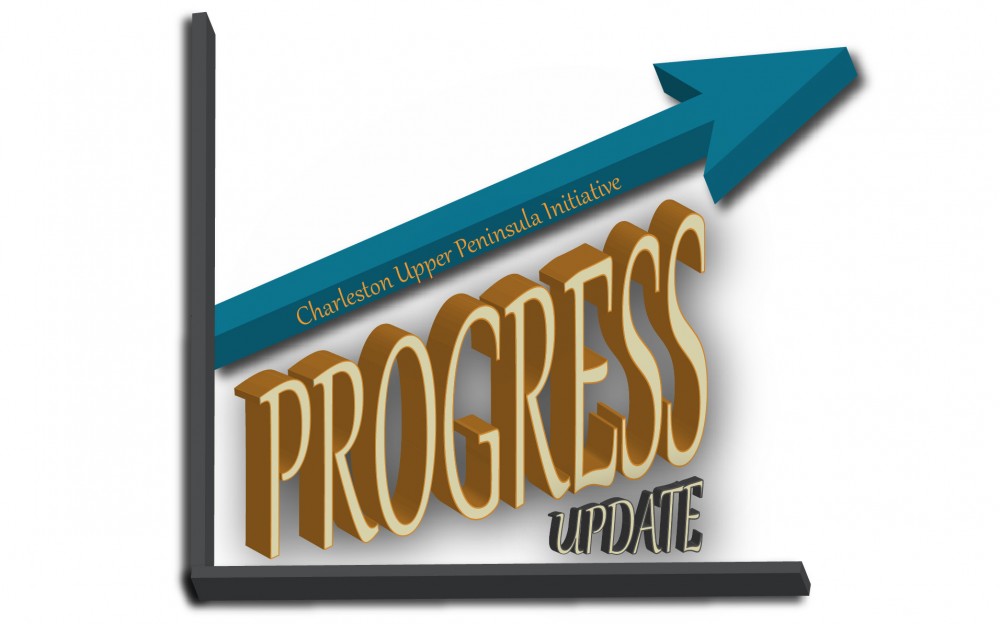 As sure as the sun will rise tomorrow, development and growth in Charleston's Upper Peninsula will continue to happen.  But development and growth do not have to be negative if they are implemented the right way.
The Upper Peninsula Initiative was formed to invoke thought and discussion around the prospect of not just any old development happening, but rather, thoughtful, sustainable development that takes into account the current character and people residing in the area.
"We didn't come here tonight to say we're going to build anything- in fact, we're not.  We came here tonight because somebody else will build something. "

–Tim Keane emphasizing the important role the Upper Peninsula Initiative plays on acting, rather than reacting, to development
Under direction of the Steering Committee, (the initiative's leadership group), 8 Strategic Taskforce Groups are being formed as subcommittee focus areas.
This Summer, 3 of the 8 Strategy Groups Met for the First Time:
The group comprised of residents, housing officials, councilmembers, planning officials and non-profit organizations is looking to promote equity and opportunity for all.  Some goals of the group include increasing the amount of affordable housing options and employment opportunities and examining programs to implement that could help current businesses in the area stay where they are.
Do you have ideas you would like to share with the Equitable Development group?  Please Contact Us!
The group has many goals, some include identifying areas where growth is suitable to occur, encouraging green infrastructure and developing guidelines for sustainable building design.  This committee has representation for residents, developers and non-profit organizations mixed with a vast array of public and private design professionals including planners, urban designers, landscape architects and architects.
Do you have ideas you would like to share with the Urban Form + Pattern group?  Please Contact Us!
A highly specialized group of energy experts from the Charleston area gathered around one table in July- among them were renewable energy experts, energy retrofitting specialists, young blood recently finishing up energy related degrees and utility company representation.  This group is hoping to implement projects and programs to reduce carbon emissions, encourage building design to be sensitive to energy consumption and promote renewable sources of energy where possible.
Do you have ideas you would like to share with the Energy group?  Please Contact Us!
Groups Starting Soon:
4)      Transportation + Mobility Taskforce Group
5)      Civic Places Taskforce Group
6)      Water + Ecosystem Function Taskforce Group
7)      Locally Sourced Materials Taskforce Group
8)      Urban Agriculture Taskforce Group
Each group will have about 10-12 subject matter experts representing diverse backgrounds and able to meet around a table about once per month.  Subject matter experts act as a well of deep, technical knowledge and/or local area knowledge stemming from considerable hands-on experience in a specialized position, field, or domain.  When not around the same table, the groups also have the ability to discuss ideas and share tools and resources using online platforms.
This planning methodology utilizes the collaborative approach as opposed to more traditional, linear approaches which can constrain an opportunity from developing more-innovative solutions that address the complexity of the situation.  A collaborative approach bears three key characteristics: a commitment to engage stakeholders, analysis based on both qualitative and quantitative techniques, and a focus on outcomes and benefits.
"A unique mix of knowledge is achieved in each subcommittee group with a diverse range of backgrounds all working together to benefit the community."
How  You Can Help!
Each group will provide the public the opportunities to voice opinions, ideas and concerns at events.  Announcements for these events will be posted on the CharlestonUP Facebook Page , please "like us" and follow us on social media for all announcements and participation opportunities.
Have an idea now?  Great!  You may choose to email or call to share your ideas at any time you like, we would love to hear from you!
We are still actively seeking more participation from residents and business owners located in our study area who are interested in serving on taskforce groups.